The church is located in a cosmopolitan area of Vancouver close to a variety of ethnic groups. To this end we seek to reach out to our local neighborhood to share the Gospel of Jesus Christ .. a message of central importance to every soul. We desire to share that Gospel message with you. Come visit us!

To learn more about RENFREW BAPTIST CHURCH, please call us at +1.604.255.6011.

We believe that the Bible is the inerrant Word of God and our church worship, teaching, preaching, and outreach to the community is dedicated to that fact. Christ is the head of our church.
All have sinned and fallen short of the glory of God and all are in desperate need of salvation. (Romans 3:23)
Salvation by faith alone in Jesus Christ alone, this not of ourselves, it is the gift of God. (Ephesians 2:8)
Following a confession of faith, believer's baptism by immersion. (Acts 2:38)
Exercising our God given gifts for His glory to reach the lost for Christ. (2 Corinthians 5:20)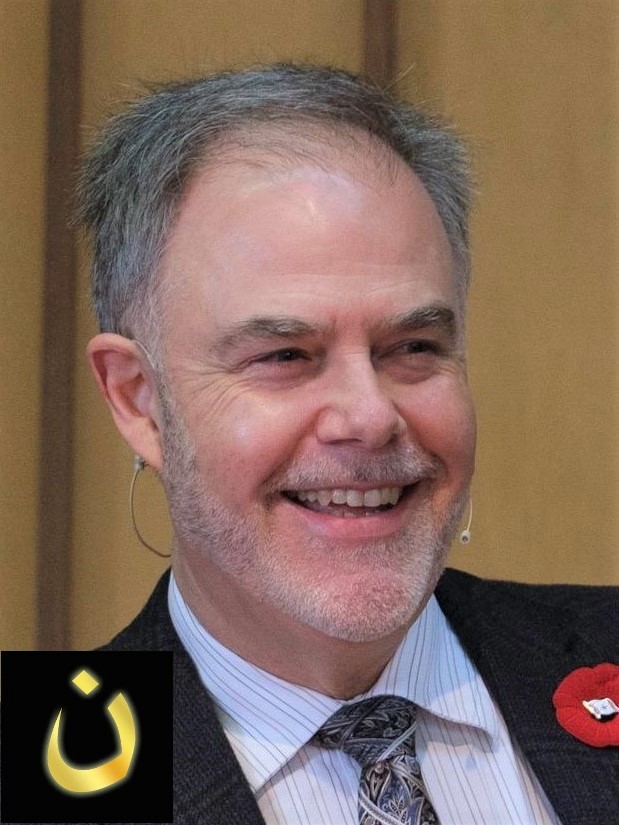 RENFREW BAPTIST CHURCH is pastored by Darcy Van Horn and supported in that effort by his wife Karen and the Renfrew church family

Morning Service: Sundays at 11:00 AM

Evening Service: Sundays at 7:00 PM

Adult Bible Study: Sundays at 10:00 AM


Shepherd Groups: Throughout the Week

Youth Group: Fridays at 7:00 PM

Young Adults: Thursdays at 7:00 PM
Junior Church: Bible lessons for youngsters during the morning service starting at 11:15 AM for ages 3 - 12.

Nursery Room: For Mums and infants.

Fellowship Lunch: Following the morning service. All are welcome!
:

September 19th, 2021
11:00 AM Morning Service

In Person & via

Zoom

Speaker: Pastor Darcy Van Horn

Text: Genesis 6:1-9:17

Title: As Were the Days of Noah!

Sermon Recording: Upload Pending


Currently meeting in person & via Zoom.

For a link to 11 AM Zoom, please email the church at: leadershipteam@renfrewbaptistchurch.ca.
September 26th, 2021

7:00 PM Evening Prayer Meeting


In-Person Meeting at the church.

Note: Listen to past sermons at home this Sunday by going to our sermons page.
Sermon Series
Click on the link to go to a page of links to sermons on that book of the Bible.

Scripture of the Week
God's Covenant with Noah
20 Then Noah built an altar to the Lord and took some of every clean animal and some of every clean bird and offered burnt offerings on the altar. 21 And when the Lord smelled the pleasing aroma, the Lord said in his heart, "I will never again curse the ground because of man, for the intention of man's heart is evil from his youth. Neither will I ever again strike down every living creature as I have done. 22 While the earth remains, seedtime and harvest, cold and heat, summer and winter, day and night, shall not cease."

9:1 And God blessed Noah and his sons and said to them, "Be fruitful and multiply and fill the earth. 2 The fear of you and the dread of you shall be upon every beast of the earth and upon every bird of the heavens, upon everything that creeps on the ground and all the fish of the sea. Into your hand they are delivered. 3 Every moving thing that lives shall be food for you. And as I gave you the green plants, I give you everything. 4 But you shall not eat flesh with its life, that is, its blood. 5 And for your lifeblood I will require a reckoning: from every beast I will require it and from man. From his fellow man I will require a reckoning for the life of man.
6 "Whoever sheds the blood of man,
by man shall his blood be shed,
for God made man in his own image.
7 And you, be fruitful and multiply, increase greatly on the earth and multiply in it."
8 Then God said to Noah and to his sons with him, 9 "Behold, I establish my covenant with you and your offspring after you, 10 and with every living creature that is with you, the birds, the livestock, and every beast of the earth with you, as many as came out of the ark; it is for every beast of the earth. 11 I establish my covenant with you, that never again shall all flesh be cut off by the waters of the flood, and never again shall there be a flood to destroy the earth." 12 And God said, "This is the sign of the covenant that I make between me and you and every living creature that is with you, for all future generations: 13 I have set my bow in the cloud, and it shall be a sign of the covenant between me and the earth. 14 When I bring clouds over the earth and the bow is seen in the clouds, 15 I will remember my covenant that is between me and you and every living creature of all flesh. And the waters shall never again become a flood to destroy all flesh. 16 When the bow is in the clouds, I will see it and remember the everlasting covenant between God and every living creature of all flesh that is on the earth." 17 God said to Noah, "This is the sign of the covenant that I have established between me and all flesh that is on the earth."
- Genesis 6:20 - 9:17 (ESV)