The church is located in a cosmopolitan area of Vancouver close to a variety of ethnic groups. To this end we seek to reach out to our local neighborhood to share the Gospel of Jesus Christ .. a message of central importance to every soul. We desire to share that Gospel message with you. Come visit us!

To learn more about RENFREW BAPTIST CHURCH, please call us at +1.604.255.6011.

We believe that the Bible is the inerrant Word of God and our church worship, teaching, preaching, and outreach to the community is dedicated to that fact. Christ is the head of our church.
All have sinned and fallen short of the glory of God and all are in desperate need of salvation. (Romans 3:23)
Salvation by faith alone in Jesus Christ alone, this not of ourselves, it is the gift of God. (Ephesians 2:8)
Following a confession of faith, believer's baptism by immersion. (Acts 2:38)
Exercising our God given gifts for His glory to reach the lost for Christ. (2 Corinthians 5:20)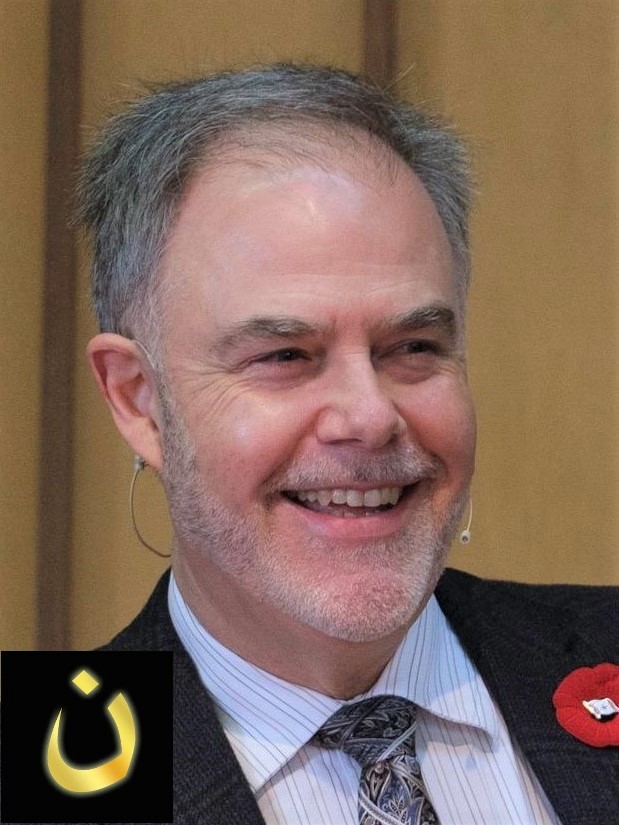 RENFREW BAPTIST CHURCH is pastored by Darcy Van Horn and supported in that effort by his wife Karen and the Renfrew church family

Morning Service: Sundays at 10:30 AM

Evening Prayer Meeting (In Person): Second and Fourth Sunday of the Month at 7:00 PM

Shepherd Groups: Throughout the Week

Adult Bible Class: via Zoom on Tuesdays at 7 PM

Prayer Meeting via Zoom: on Tuesdays at 8 PM

Youth Group: Fridays at 7:00 PM
Junior Church: Bible lessons for youngsters during the morning service starting at 11:15 AM for ages 3 - 12.

Nursery Room: For Mums and infants.

Fellowship Lunch: Following the morning service. All are welcome!
:

November 27th, 2022

7:00 PM Evening Prayer Meeting.

Next Meeting is November 27th


In-Person at the Church

All welcome.


Note: Listen to past sermons at home this Sunday by going to our sermons page.
Sermon Series
Click on the link to go to a page of links to sermons on that book of the Bible.



Scripture of the Week
17 And the Lord said to Moses, "This very thing that you have spoken I will do, for you have found favor in my sight, and I know you by name." 18 Moses said, "Please show me your glory." 19 And he said, "I will make all my goodness pass before you and will proclaim before you my name 'The Lord.' And I will be gracious to whom I will be gracious, and will show mercy on whom I will show mercy. 20 But," he said, "you cannot see my face, for man shall not see me and live." 21 And the Lord said, "Behold, there is a place by me where you shall stand on the rock, 22 and while my glory passes by I will put you in a cleft of the rock, and I will cover you with my hand until I have passed by. 23 Then I will take away my hand, and you shall see my back, but my face shall not be seen." 34:1 The Lord said to Moses, "Cut for yourself two tablets of stone like the first, and I will write on the tablets the words that were on the first tablets, which you broke. 2 Be ready by the morning, and come up in the morning to Mount Sinai, and present yourself there to me on the top of the mountain. 3 No one shall come up with you, and let no one be seen throughout all the mountain. Let no flocks or herds graze opposite that mountain." 4 So Moses cut two tablets of stone like the first. And he rose early in the morning and went up on Mount Sinai, as the Lord had commanded him, and took in his hand two tablets of stone. 5 The Lord descended in the cloud and stood with him there, and proclaimed the name of the Lord. 6 The Lord passed before him and proclaimed, "The Lord, the Lord, a God merciful and gracious, slow to anger, and abounding in steadfast love and faithfulness, 7 keeping steadfast love for thousands, forgiving iniquity and transgression and sin, but who will by no means clear the guilty, visiting the iniquity of the fathers on the children and the children's children, to the third and the fourth generation." 8 And Moses quickly bowed his head toward the earth and worshiped.

- Exodus 33:17-34:8 (ESV)